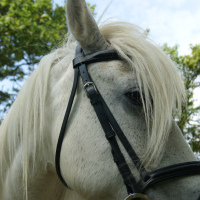 Stimulation and motivation
Gaining new skills and stimulation from a new activity and the exhilaration of riding results in a new narrative, which can be shared socially outside of the stable yard, encouraging speech and communication with others.  For those who are unable to participate in traditional exercise or games, riding and horsemanship allows individuals to discover a new part of their identity. Involvement with Island Equus and the special relationships formed with the horses and the centre encourages overall improvements in daily motivation.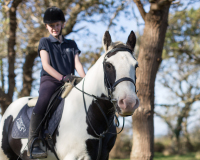 Confidence and mastery of fears
Gaining a master of fears through progressive and controlled activities enables gradual improvements in beliefs about ourselves.  Acceptance of the fears we have and working with them to overcome them can be worked on throughout sessions. Mastery of riding and horse care skills challenges the individual to attempt and succeed at new activities which require skill and dedication to gain. Although we facilitate the activities in a secure and safe environment the individual must learn to trust the horse and facilitator and work with fears involved in what appears to be a 'risk' activity. When success is gained, the experience is exhilarating and confidence will be increased.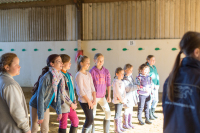 Equine assisted therapy and riding encourages the development of patience working on the ground and in the saddle. Increased understanding of the perspective of the horse and how to best communicate with them can take much repetition and patience is needed in learning how to provide clear signals to the horse. Riding effectively requires practice and involves repetition and routine, which helps to develop patience in the individual.